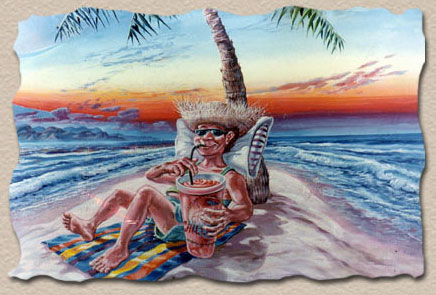 CONTACT MEXICO EXPO
---


Each of the four (4) separate web sites of Mexico Expo Travel Guide are the largest on the Internet for Mexico travel information. Upon completion in 2011, Mexico Expo will offer advertising opportunities for a select group of advertisers who want high-traffic Internet exposure to the Mexico travel market. These advertisers will hold exclusive rights to extensive banner ads, links and text throughout the various web sites and sections of Mexico Expo. The categories of advertising space available and the monthly rates include:
WEB PAGE SPONSORSHIP New for 2010!

Exclusive web page designed for Sponsor plus hundreds of text links from one Expo site to Sponsor's new web page (or directly to Sponsor's own web page), plus additional exposure on separate Sponsor's Directory located on all four (4) Expo web sites. $45 per month.

WEB SITE SPONSORSHIP

Click-through banner ads, text links and miscellaneous text throughout all 100 + pages of one of the following web sites:
MEXICO EXPO * $295 per month.
BAJA EXPO * $245 per month.
CABO EXPO * $245 per month.
CANCUN EXPO * $195 per month.

CORPORATE SPONSORSHIP

Banner ads, links and text throughout all 680+ pages in all four (4) Expo web sites.
$750 per month.
All advertising contracts will be for a period of one year, with payments due monthly. Each advertiser will be given the right to cancel at any time and the first right to renew their advertising contract for the following year at the new monthly rate. For further information on advertising rates contact Chuck Chambers.
Back to Top of Page

Each of the individual Travel Guides listed above is available for the Corporate Sponsorship Program by the advertiser who holds the Web Site Sponsorship for that site. The Corporate Sponsorship Program includes all of the advertising rights specified in the Web Site Sponsorship, plus additional marketing options designed to maximize the exposure for the Sponsor. For further information contact Chuck Chambers.
Back to Top of Page

We welcome your questions and comments about Mexico Expo Travel Guide! The more feedback we receive from our readers the more we can expand these sites to assist us with our goal of providing the highest level of service to the Mexico traveler.
MEXICO EXPO TRAVEL GUIDE

Chuck Chambers - Publisher
75 Malaga Cove Plaza, Suite #3
Palos Verdes Estates, California
90274

(310) 378-0488 Telephone
(310) 378-2050 Fax
Direct all business-related questions to:
chuckchambers@hotmail.com.

Direct all Mexico travel-related questions to:
carlosfiesta@hotmail.com.
COPYRIGHT INFORMATION
Copyright 2010, Mexico Expo

All rights reserved.

All materials contained on these web sites, including all information in Mexico Expo.com, Baja Expo.com, Cabo Expo.com, Cancun Expo.com, Carlos Fiesta.com, Baja Calendar.com and any use of the name Carlos Fiesta, are protected by United States copyright law and may not be reproduced, distributed, transmitted, displayed, published or broadcast without the prior written permission from Chuck Chambers. You may not alter or remove any trademark, copyright or other notice from copies of the content.

User Agreement

By using the Mexico Expo, Baja Expo, Cabo Expo, Cancun Expo, Carlos Fiesta, Baja Calendar web sites ("mexicoexpo.com") ("bajaexpo.com") ("caboexpo.com") ("cancunexpo.com") ("carlosfiesta.com") ("bajacalendar.com"), you hereby agree to be bound by all of the terms and conditions contained in this User Agreement ("Agreement"). Mexico Expo and all of its web sites reserve the right at their discretion to change the terms of this Agreement and will notify users of any such changes by online postings. Your continued use of the Mexico Expo and all associated web sites after the posting of any notice of change in terms shall constitute your acceptance to be bound by any such changes.

1. LIMITATIONS ON USE

Copyright and Restrictions. All information displayed, transmitted or carried on the Mexico Expo web sites (including, but not limited to, directories, guides, news articles, opinions, reviews, text, photographs, images, illustrations, audio clips, video clips, trademarks, service marks and the like, collectively the "Content") is protected by copyright and other intellectual property laws. The Content is owned entirely by Chuck Chambers. You may not modify, publish, transmit, transfer, sell, reproduce, create derivative work from, distribute, repost, perform, display, or in any way commercially exploit any of the Content or infringe upon trademarks or service marks contained in such Content. You agree to abide by all copyright notices and restrictions attached to any Content accessed through the Mexico Expo web sites, not to alter the Content in any way, and not to alter or remove any trademark, copyright or any other notice from copies of the Content.

Permitted Use. You may make a single copy of the Content displayed on the Mexico Expo web sites for personal, noncommercial use only, provided that you do not remove any trademarks, copyright and any other notice contained in such Content. You shall not archive or retain any Content in any form without the written permission from Chuck Chambers. You may not distribute (including via e-mail or the Internet), or otherwise make available, copies to others, whether or not for payment or other consideration, without the written permission from Chuck Chambers. You may submit requests for permission to retain, distribute or reproduce to Chuck Chambers by contacting the Permissions Desk by phone at (310) 378-0488.

Changes in Mexico Expo web sites. Mexico Expo may modify, suspend, discontinue or restrict the use of any portion of the Mexico Expo web sites, including the availability of any Content feature, at any time and without notice or liability.

2. GENERAL DISCLAIMER AND LIMITATION OF LIABILITY

THE MEXICO EXPO WEB SITES CONTAIN FACTS, VIEWS, OPINIONS, STATEMENTS AND RECOMMENDATIONS OF THIRD PARTY INDIVIDUALS AND ORGANIZATIONS. MEXICO EXPO DOES NOT REPRESENT OR ENDORSE THE ACCURACY, CURRENTNESS OR RELIABILITY OF ANY ADVICE, OPINION, STATEMENT OR OTHER INFORMATION DISPLAYED, UPLOADED OR DISTRIBUTED THROUGH THE MEXICO EXPO WEB SITES. YOU ACKNOWLEDGE THAT ANY RELIANCE UPON ANY SUCH OPINION, ADVICE, STATEMENT OR INFORMATION SHALL BE AT YOUR SOLE RISK. MEXICO EXPO MAKES NO WARRANTY REGARDING THE MEXICO EXPO WEB SITES OR ANY CONTENT, SERVICES OR PRODUCTS PROVIDED THROUGH OR IN CONNECTION WITH THE MEXICO EXPO WEB SITES. MEXICO EXPO EXPRESSLY DISCLAIMS ANY AND ALL WARRANTIES, EXPRESS OR IMPLIED, INCLUDING, WITHOUT LIMITATION: (A) ANY WARRANTIES AS TO THE AVAILABILITY, ACCURACY, COMPLETENESS OR CONTENT OF INFORMATION, PRODUCTS OR SERVICES WHICH ARE PART OF THE MEXICO EXPO WEB SITES; AND (B) WARRANTIES OF FITNESS FOR A PARTICULAR PURPOSE, OR MERCHANTABILITY OR AGAINST INFRINGEMENT. IN NO EVENT WILL MEXICO EXPO, ITS AFFILIATES, LICENSORS, EMPLOYEES, AGENTS OR CONTRACTORS BE LIABLE TO YOU FOR ANY DAMAGES OR LOSSES, INCLUDING WITHOUT LIMITATION INDIRECT, CONSEQUENTIAL, SPECIAL, INCIDENTAL OR PUNITIVE DAMAGES RESULTING FROM OR CAUSED BY THE MEXICO EXPO WEB SITES, ITS PUBLIC POSTING BULLETIN BOARDS, ITS CONTENT OR ANY ERRORS OR OMISSIONS IN ITS CONTENT, EVEN IF ADVISED OF THE POSSIBLITY OF SUCH DAMAGES

.

ANY LIABILITY OF MEXICO EXPO, ITS AFFILIATES, LICENSORS, EMPLOYEES, AGENTS OR CONTRACTORS, INCLUDING WITHOUT LIMITATION ANY LIABILITY FOR DAMAGES CAUSED OR ALLEGEDLY CAUSED BY ANY FAILURE OF PERFORMANCE, ERROR, OMISSION, INTERRUPTION, DELETION, DEFECT, DELAY IN OPERATION OR TRANSMISSION, COMPUTER VIRUS, COMMUNICATIONS LINE FAILURE, THEFT OR DESTRUCTION OR UNAUTHORIZED ACCESS TO, ALTERATION OF, OR USE OF RECORDS, WHETHER FOR BREACH OF CONTRACT, TORTIOUS BEHAVIOR, NEGLIGENCE, OR UNDER ANY OTHER CAUSE OF ACTION, SHALL BE STRICTLY LIMITED TO THE AMOUNT PAID TO MEXICO EXPO BY OR ON BEHALF OF YOU IN CONNECTION WITH THE MEXICO EXPO WEB SITES IN THE 12 MONTHS PRIOR TO THE CLAIMED INJURY OR DAMAGE.

3. MISCELLANEOUS

This Agreement shall be governed by and construed in accordance with the laws of the State of California, without regard to its conflicts of law provisions. Any cause of action with respect to this Agreement and your rights and obligations must be filed in the County of Los Angeles, State of California within one year after the cause of action, otherwise the cause shall be barred.